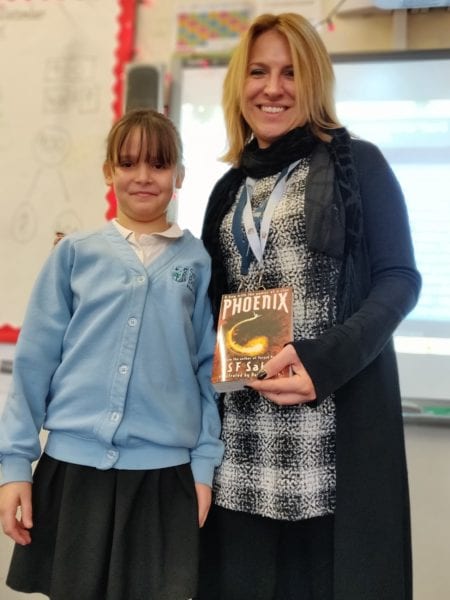 Our Year 5 'Said class' had an interesting literary arrival this week courtesy of their teacher Mrs Travill winning an exciting competition.
The class are named after the children's writer S.F.Said who this week launched a competition on Twitter to win one of his books, and Mrs Travill jumped on this straight away, hoping to win a copy of the book 'Phoenix', which is the class text for the summer term.
The class were successful in winning a signed copy of the book, revealed in a surprise package opened by Charlotte in front of the class earlier this week. We can't wait to read this all together – big thanks to Mr Said for his generous giveaway and to Mrs T for winning this fabulous prize on behalf of the children!