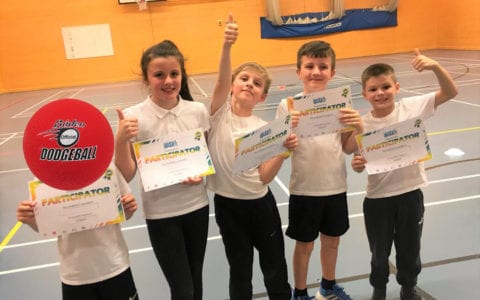 On Wednesday 20th November, a group of children from Samuel Barlow Primary Academy's sports club took part in their first dodgeball tournament, hosted by 'School Games'.
We are extremely proud of the year 4 and 5 pupils who participated in the tournament. Points were awarded based on honesty and although we didn't win, our team were honest, fair and trustworthy. They demonstrated fantastic sportsmanship and their determination and teamwork were incredible to watch.
Well done to all of the pupils that took part – we had a great time!