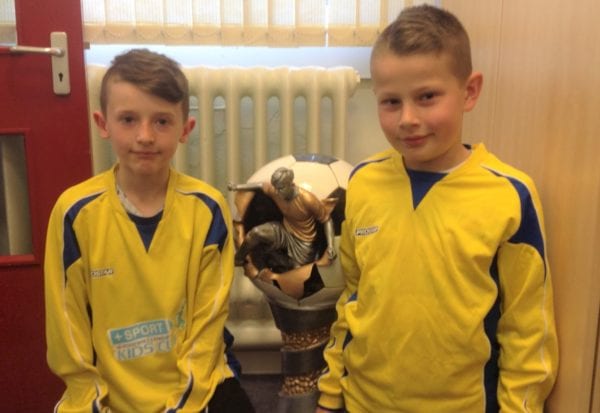 On Thursday 28 March, we took a mixed team of girls and boys to the first stage of the John Radford football tournament at the RH Academy in Pleasley. As we have been champions in this tournament twice already before there is a lot to play for – if we win the trophy (pictured here with our team captain and top scorer) for a third time, we get to keep it at the academy!
The day saw us play four games and the team performed brilliantly! Over the course of these matches, we fought off all the opposition scoring 17 goals in the process and conceding none. This meant we finished top of our group, achieving the maximum 12 points from these matches. As a result, the team will now play in the final this week, on Thursday 4 April 2019 and we're very excited for this!
All of our players represented Samuel Barlow Primary fantastically well and we are very proud of their achievements. Keep your eyes peeled for an update following the final.