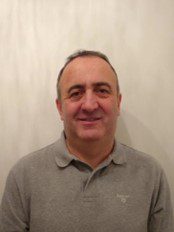 Appointed governor
With links in health and safety, complaints and whistleblowing, data privacy (GDPR), parental stakeholder engagement/safety of students and visitors
I have always been keen to volunteer in a role that would benefit my local community. My son started his education at Samuel Barlow Primary Academy and I could see that the academy was on the way up and was very focused on the many improvements that were required.
The governor role was the ideal opportunity to become involved in the school community. The link with the Wainwright Primary Academy gives me the opportunity to be involved with two ambitious schools that have a lot of common ground while serving different communities. I saw and advertisement on the Samuel Barlow Primary Academy website.
I have been a Technical Project Engineer for over two decades and arrived at the governor post with no experience in the education sector. However, I am now part of the most professional team I have ever worked with and they have mentored and guided me in the role to a very high standard. Add to this the excellent ongoing training that the Diverse Academy Trust provide and you soon start to see and feel the positive difference that the governor role makes.
It is a privilege to serve as a governor at two excellent academies. Working alongside the academy leaders and staff as a critical friend I enjoy knowing that we are all making a positive difference to the lives of the young people in our communities.