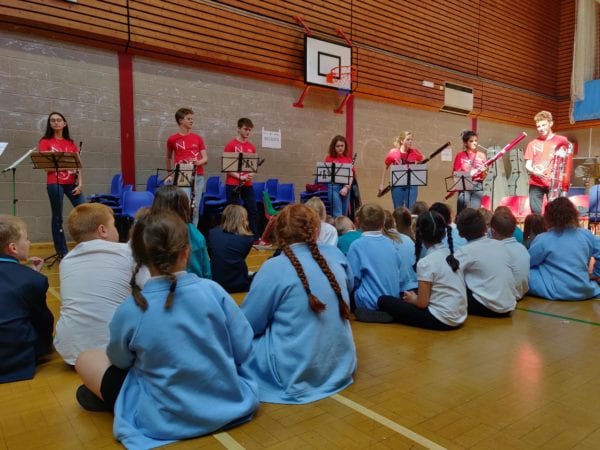 We were delighted today to be able to take some of our pupils to Queen Elizabeth's Academy as they welcomed the exceptional talents of the National Youth Orchestra of Great Britain as part of their NYO Play the School initiative.
Our pupils were able to experience the range of instruments the orchestra plays during instrument workshops, together with listening to the full 70-strong orchestra perform part of Prokofiev's Romeo and Juliet.
The experience was made even more memorable for some of our pupils who had the once-in-a-lifetime chance to conduct the orchestra! We loved our time listening to the beautiful sounds they made, and hope some of our children may be inspired to take up an instrument in the future.
Thank you to QEA for the invite and to the NYO for giving us an amazing cultural and learning experience.