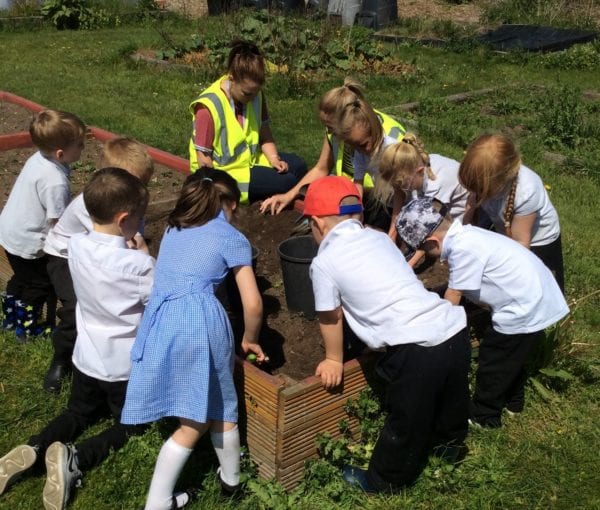 Children from Miss Prosolek and Miss Palmer's foundation classes have been very busy visiting the local Clipstone allotments this month to show off their green fingers! The children have been excited to walk to the allotments and take part in planting onions, picking fresh fruit and vegetables and watering various plants of all shapes and sizes. We even got to try rhubarb which the children all loved!
The groups had the opportunity to explore in the orchard, looking at fruit trees and learning about all the beautiful wildlife that the allotments attracts together with how important it is that we keep this alive.
Children also had the chance to meet some of the animals surrounding the allotments, including chickens, goats, horses and ducks. The pupils were absolutely in their element and loved every second of their visits.
Our hosts were incredibly complimentary of the pupils, their behaviour and their attitude to learning. Miss Prosolek was super proud of all of the children and is determined to make this a more regular opportunity for the children. Well done everyone!