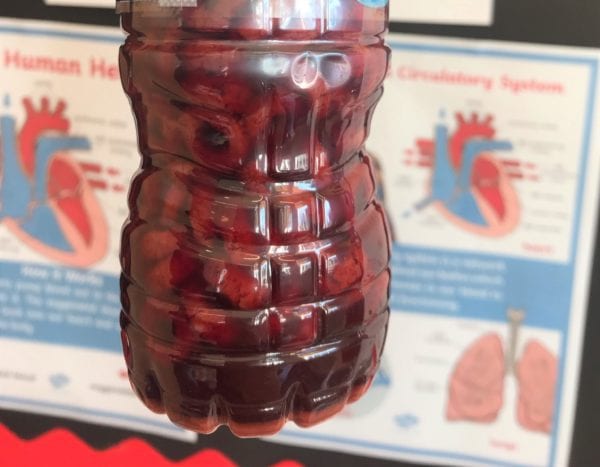 There are often ways in which the learning our pupils do can link across more than one subject at the same time – this week our year 5 children have been interactively exploring a topic that neatly covers both science and literacy!
They are currently learning the science unit about the heart and circulatory system, which neatly flows to our class novel 'Pig Heart Boy' – this topic has generated a real buzz amongst the pupils.
Used food colouring, marshmallows, cereal and mini pom-poms they have been 'making blood' with each of the food types representing different components (red and white blood cells, plasma and platelets). Learning in a hands-on manner has led to an excellent understanding of the subject matter – a thumping, beating success!