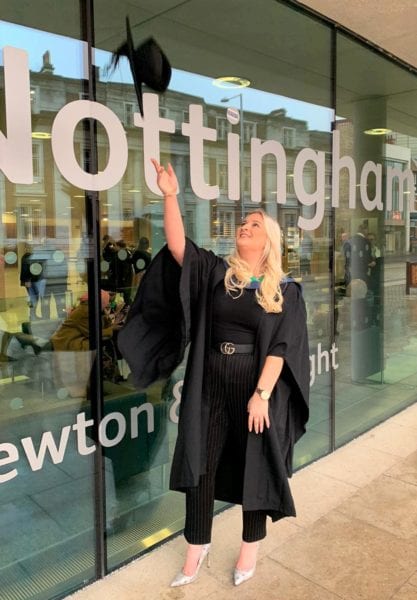 Huge congratulations to year 1 teacher Miss Smith who today attended her graduation ceremony for her PGSE (Postgraduate Certificate of Education). She originally joined Samuel Barlow Primary as a teaching assistant after completed her first degree in Childhood and Youth studies. After deciding that teaching was the career for her, she has worked extremely hard and completed her PGCSE at Nottingham Trent University.
She says: "I wanted to become a teacher because I know that I really struggled at school myself. I want to make sure that any child in my care knows they can achieve anything they aspire to, and I'm so pleased to be able to work with my class every single day!"
From all at Samuel Barlow, we want to say a big well done. We're extremely proud of Miss Smith and wish her all the very best in her career with us.